Thinking of those who have made the ultimate sacrifice. Thank you to my husband and all the other service members who are selfless and humble and serve our country. You men and women are brave and have my utmost respect & support. Happy Veteran's Day!
THIS PICTURE IS MY ABSOLUTE FAV...IT IS THE DAY MY HUSBAND RETURNED FROM IRAQ AFTER 15 MONTHS. THE SYMBOLISM OF THE FLAG IN FRONT OF HIM AND MY SON IS THE MOST AMAZING THING.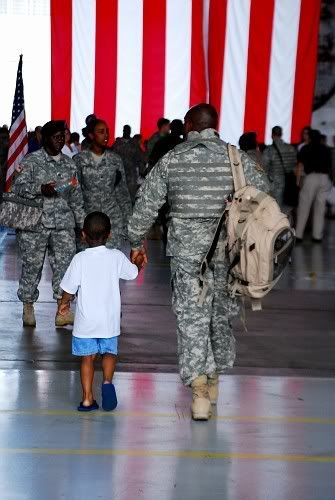 THE LOOK ON MY SON'S FACE ALWAYS BRING ME TO TEARS...HE MIGHT NOT LOOK TO EXCITED BUT HE WAS THRILLED AND BEING SO YOUNG OVERWHELMED WITH ALL THAT WAS GOING ON LOL!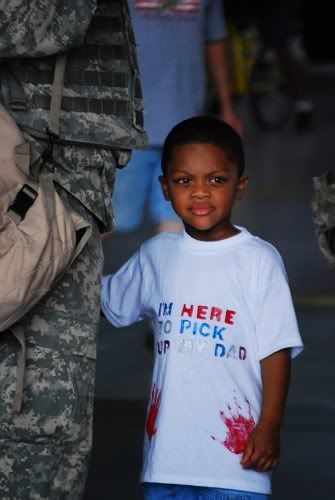 Hooah & Smooches